Fun Things To Do Category
Enjoy Las Vegas before Fall begins!With the back to school push flooding local Target Stores, and TV adds, it is not too late to enjoy the summer sizzle before the hustle and bustle of backpacks and homework once again fill the day.Clark County students went back to school school August 24th this year.However, with the long Labor Day weekend coming up,  35.5 million Americans expected to travel over Labor Day weekend?Las Vegas tops the list of cities where most want to...Continue Reading!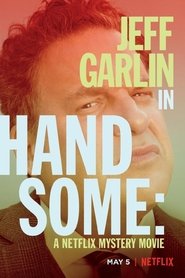 Handsome: A Netflix Mystery Movie (2017) HDDirector:Jeff Garlin.Writer:Andrea Seigel, Jeff Garlin.Release:May 5, 2017Country:-Language:English.Runtime:81 min.Genre:Comedy.Movie 'Handsome: A Netflix Mystery Movie' was released in May 5, 2017 in genre Comedy. Jeff Garlin was directed this movie and starring by Jeff Garlin. This movie tell story about LA homicide detective Gene Handsome's knack for solving mysteries is matched only by his inability to make sense of his own problems.Do not miss to Watch movie Handsome: A Netflix Mystery Movie (2017) Online for free...Continue Reading!
Have you met the guard at Downtown Las Vegas' Container Park? He is a 55 foot giant fire-breathing Praying Mantis that comes to life daily. If not you will want to visit Downtown Container Park. This amazing Tony Hsieh–backed venture, and offbeat shopping center built from shipping containers, is full of galleries, eateries, shops and a courtyard playground anchored by a giant tree slide. It truly has something for people of all ages. Check out this local Secret Spot, as it is destined to...Continue Reading!
Las Vegas Farmers Market® Gardens Park2:00 PM - 6:00 PM  Apr 23, 2015Las Vegans and Visitors alike will love this weekly open-air market with tented vendors selling farm fresh produce & delicious baked goods, plus delicious eats, and hand made crafts. Check it out today: Las Vegas Farmers Market® Gardens Park Also, Tuesdays from 2pm - 6pm 10401 Gardens Park Drive Las Vegas, NV 89135 Directions - West on the Interstate #215 West past Flamingo to Town Center Drive, turn right two blocks to Gardens Park Drive,...Continue Reading!
Hey friends, so I am not easily star struck, but as the Dad of 3 daughters, come on...Barbie Is Heading To Vegas! ‪Barbie‬ give me a call if you need a new Dream House while you are here! Read more here on the link below http://www.hollywire.com/2009/06/barbie-heading-vegas Our team is extremely passionate about real estate and our community. Through our proven relationships and trusted connections we can help you buy or sell anywhere in the United States. Would you like more information about how can...Continue Reading!
Please Join US! April 16th & 17th in Valencia, CA. I am very humble and grateful to be able to come back to see so many people I truly adore, respect, and miss tremendously. I hope to see, hug, and high five all of you... SCV is a special place and a great community. I feel fortunate to be able to come visit, share some powerful mindset tools and business techniques, and give back to the SCV community. In the past 2 years...Continue Reading!